7 Fun Facts About Wearing Organic Underwear
As consumers, we've adopted an earth-friendly attitude. Eco-friendly products are popping up in all aspects of our lives, but one unexpected place is in our unmentionable drawer.
Wearing organic underwear can benefit more than just the environment. Let's look at some of the ways we can all enjoy going green under our clothes.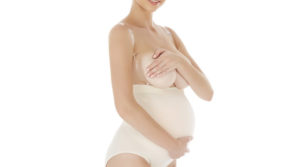 1. Sustainable Style
Tekkell's line of Urbamboo undergarments is made from a blend of bamboo and elastane. Manufacturing fabric from bamboo has become synonymous with saving the earth because bamboo grows in any hot, damp area without cultivation. It grows in rocky, swampy land, and even on steep hillsides where other crops cannot grow. Unless bamboo is intentionally eradicated in an area, it will continue to grow, making it a valuable renewable resource. Urbamboo organic underwear is also biodegradable, so there is no guilt when it is time to lay the items to rest.
2. Ditch the Itch
Almost anyone can wear bamboo undergarments. The material is naturally hypoallergenic. No more rashes like some synthetic materials can give you. The chemicals in a man-made elastic based material can be highly irritating to sensitive skin. Bamboo fabric is sensitive to your needs.
3. Stink Free
It is the middle of August. You had to kick your way through the humidity just to get to the car. Once at the office, you make a familiar move we all understand. Fanning the front of your blouse under the guise of cooling off, you are really taking that quick freshness check. With Urbamboo, the natural antimicrobial, odor controlling properties of the bamboo keep you stink free all day.
4. No More Support Surrender
We all have been there. You have a favorite undergarment that taps out long before it should. The culprit is that synthetic material again. Man-made materials don't have the shape retention capabilities as bamboo. This means the more you wear the garment, the more it needs to be washed. The more you wash it, the more compromised the durability and support becomes, resulting in the garment fainting dead away when you need it the most.
5. Ditch the Seam Team
Nothing is worse than dressing up to go out for a night on the town and spending the entire evening discreetly smoothing your clothes and scratching from stiff seams in your undergarments. All of Tekkell's Urbamboo undergarments are seamless. No bumps from joining seams, no unsightly lines where you don't want them, just your lines beautifully accentuated and smooth.
6. Chill Out
Urbamboo starts with bamboo blended material that is breathable and wicks moisture away which helps keep you cool in the heat and stressful situations. While most wicking garments available are made of synthetics, Urbamboo is soft and comfortable, making it a favorite choice for our favorite undergarment.
7. Sweet Selections
It's not just bras and panties anymore. Tekkell offers a variety of sizes of tank tops, corsets, leggings, and maternity wear in addition to the classic basics.
These comfortable and non-irritating garments are becoming extremely popular, and by buying in bulk with Tekkell, you can meet the demand.
Make Tekkell your destination for wholesale organic underwear. With our low minimum order and exceptional bulk prices, you will be as pleased as your customers. Check out Tekkell's website or call us at (305) 767-4249 to talk to one of our expert consultants. See what Urbamboo can do for you.
RELATED POSTS