How to Order Custom Tote Bags Online in Bulk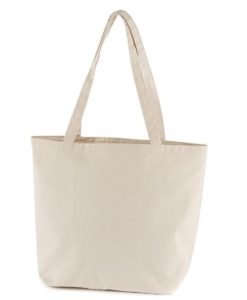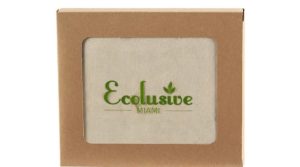 Tekkell supplies reusable tote bags that can be used for everything from grocery shopping to carrying everyday items. Tekkell's Ecolusive line of tote bags can give your business a chance to increase sales while creating marketing opportunities. Beyond these business benefits, Ecolusive tote bags are friendly to the environment. Tekkell can assist you with your bulk order of custom tote bags, and you will be on the path to going green in no time.
Eco-Friendly Tote Bags from Tekkell
Tekkell believes in doing our part to ensure our planet is a safe, healthy and sustainable environment. By offering the Ecolusive line of tote bags over paper or plastic bags, we can have a big positive impact. Tekkell goes green when it comes to manufacturing these tote bags as well. Our product line consists of premium tote bags that have been manufactured from responsible sources. No chemicals are used in the manufacturing of these products and they use 33% less ink than competitors do in the printing process. You can feel confident that you are doing your part to protect the earth when using Tekkell's tote bags.
Why Use Ecolusive Tote Bags?
These customizable Ecolusive tote bags better for the earth, and they are better for you. No more fighting with those flimsy plastic bags that rip easily and are impossible to store. The lightweight bags are convenient enough for everyday use, not just shopping. Throw gym clothes and shoes in them when it is time for a workout. Toss in a handful of diapers, bottle, wipes, wallet, and keys for an errand run or use them to transport your world famous brownies to the cookout.
You get great advertising when your customers use these tote bags. When your customers carry Ecolusive tote bags, your brand goes everywhere with them.
How Do I Get Custom Tote Bags From Tekkell?
Ordering your custom tote bags online is simple with Tekkell. Choose the perfect size bag for your business, or ask us for a recommendation. We have a wide array of sizes from 10"H x 9"W x 5"D small to a roomy 17"H x 19"W x 10"D extra large. If these sizes just do not work for you, ask for a size that will. Tekkell welcomes special orders.
Pick a design and color combination from our big selection of choices, or let Tekkell help you bring your unique design to life. All you need to do is upload a photo of your art or logo and Tekkell will do the rest.
Tekkell stands behind each bag it creates with a 100% satisfaction guarantee. Let us help you create your bulk custom tote bag order. With a very low minimum, it is easy to stock up on all sizes to fit every need.
Call 305-767-4249 or contact Tekkell online today to get started.
RELATED POSTS