8 Reasons Why Throw Blankets are Perfect Party Favors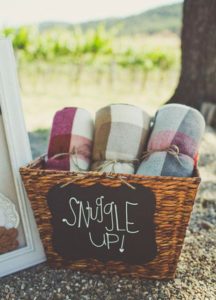 Tekkell can supply you with throw blankets to use as favors for your next big party. Throw blankets are perfect party favors because the memory of the occasion will be connected to a product that gets daily use.
There are so many occasions that present an excellent opportunity for blankets. Tekkell can help you with our Lushrobe line of customizable throw blankets. Made from 100% Turkish cotton, they are some of the warmest and lightest blankets you can buy.
Here are just a few ideas to help you get inspired.
Birthdays are for memories. Milestone birthdays practically scream for a custom blanket with the date on it. Sweet 16, that all-important 21st, or even for an elderly relative, these blankets mark the occasion forever and will become cherished keepsakes.
 Instead of having printed napkins at the next family wedding, give throw blankets with the bride and groom's names and date on them.
Are you hosting a golden anniversary party for your parents? Try golden blankets with the date added in shimmering letters.
The graduate will love a customized blanket with a cap and date more than a card taped to their wall. The blanket will stay with them through college and on throughout their lives. Proud family members will also cherish the reminder of how far their family has come. Even a little one graduating from preschool will be proud to host a big kid party with their class names on throw blankets for everyone.
Is someone buying a house? Host a housewarming party with warm, personalized throw blankets to celebrate the occasion.
A favorite co-worker is retiring and you want to throw a party for them. Have a memorable celebration with personalized blanket favors.
Christmas is the perfect time of year for hosting parties and throw blankets are the perfect favor to pass out. Everyone will treasure the memories when they are made to last on blankets. Add the names of everyone in the family and the year. You have just created a new family heirloom that will be handed down for generations.
What would a New Year's party be without a soft blanket to keep warm with while everyone waits for midnight?
With Miami, Florida based Tekkell, your party favor throw blankets need not be boring. Start by choosing from any of our colors and designs, or feel free to order any color you desire. Add your names, dates, or message, then pick a size. Lushrobe throw blankets come in traditional rectangles, or you can be unique by opting for a round blanket.
Once you have all the details worked out, give Tekkell a call 305-767-4249, or go to our website to get started. One of our consultants will work with you to make sure your order is just right. Every detail will be attended to, and a photo of the final piece will be sent to you for quality assurance.
Tekkell offers a 100% satisfaction guarantee, so if any detail is not perfect, they will make it perfect. There is a low minimum order, and with customization, you will need to allow at least two weeks for the perfect creations.
When you are ready to design the perfect party favor throw blankets, you can trust Tekkell with your precious memories.
If you can celebrate it, Tekkell can commemorate it.
RELATED POSTS