How to Order Organic Bamboo Underwear at Wholesale Prices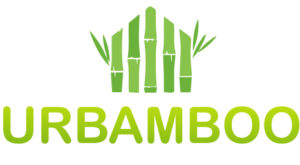 Tekkell can provide your business with organic bamboo underwear at wholesale prices. If you have a boutique, Main Street store, or an online shop, you can profit from stocking this popular underwear. Urbamboo underwear from Tekkell is comfortable, moisture-wicking and good for the environment.
Moisture-Wicking Underwear from Urbamboo
Tekkell bamboo underwear wicks moisture away from the body and has natural antimicrobial properties that make it odor resistant. Bamboo is naturally hypoallergenic. You can market bamboo underwear to customers with sensitive skin using this information.
Buying organic products is a smart environmental choice. Tekkell underwear is made from real bamboo which needs no pesticides or other chemicals to grow. This means fewer harmful chemicals are going into the earth in order to create this product.
Organic and Supportive Underwear from Urbamboo
Tekkell's line of Urbamboo organic underwear will retain its shape and support. You will see no unsightly lines with bamboo underwear. The fabric is a blend of bamboo and elastane which results in a lightweight material that supports your body without binding or bunching. Bamboo is more resilient than traditional synthetic materials.
All of these undergarments are biodegradable, which means you can retire this underwear with a good conscience when the time to do so comes.
How to Supply Your Business with Bamboo Underwear Products from Tekkell
Visit Tekkell to browse our selection of organic underwear. Tekkell has far more to offer than basic bras and panties. The Urbamboo line includes full body shapers, leggings, maternity wear, and so much more.
Decide which items you want to stock to meet your customer's needs. You can select sizes from small to 2XL. Providing a wider variety of sizes will attract a wider variety of customers.
Urbamboo comes in white, black, and beige. Tekkell's consultants help you determine details like quantity when you order wholesale underwear from us. Ask about the white label option. By ordering white label, you can add your name to the underwear and market your own brand.
How to Learn More About Tekell Products
Tekkell's knowledgeable team will assist you through every step of the process of supplying bamboo underwear in bulk. Our professionals can answer any questions you may have about the qualities of bamboo fabric. We can help you determine the amount and variety of bamboo underwear to order as well. You know you are getting quality with our 100% satisfaction guarantee. With Tekkell's affordable wholesale pricing, your business can save money while supplying customers with a sought-after product. Call 305-767-4249 or contact Tekkell online.
RELATED POSTS