Top Supplier of Custom Towels for Hotels and Spas
Tekkell knows what goes into providing high-quality towels because we are surrounded by the beaches, pools and spas of Miami, Florida. Hotel patrons need a towel that is versatile enough to go from the shower to the beach, while spa-goers want a soft, luxurious towel to complement the pampering. Tekkell's premium towels are the solution.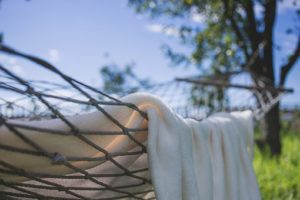 100% Cotton Towels from Lushrobe
Many companies claim to carry peshtemal towels, but these are often imitations of the real thing. Tekkell carries authentic Lushrobe peshtemal towels made from 100% pure Turkish cotton. These towels are woven using a special process called long looping. This means that the fibers are kept long while being woven. Long fibers create fewer joining points which results in a smoother, softer texture. With their generous surface area, Lushrobe towels are more absorbent than their terry cloth counterparts. They also dry quickly, which helps keep them from smelling musty.
Better Customer Service at Your Hotel
Your hotel guests need a soft, comfortable towel to lie on in the sunshine by the pool at your hotel. Tekkell can supply you with top-quality peshtemal towels your guests will appreciate. Our towels come in a wide variety of fun prints, so you are certain to find some that fit your establishment's look and feel. Our double-layered towels feel exquisite after a shower, and our single-layer towels fold easily into a day bag or backpack for use at the beach.
Improve the Customer Experience at Your Spa
Spa owners know their customers show up for the pampering. Tekkell's soft towels are available in quiet, cool pastel colors and calming patterns to add to the experience. Lushrobe towels are washable on gentle settings and dried on low heat, so you have no hand-washing or air-drying hassles. This is a relief when laundry day rolls around.
Supply Tekkell Towels for Your Hotel or Spa
Tekkell understands the importance of variety, but sometimes, the best design is your own. That is why we offer white label options on all our towels. Create your own custom towels with your artwork or company logo. With your wholesale order comes the added bonus of extra advertising.
Tekkell has competitive wholesale prices with a very low minimum to make it easy for you to stock up. We stand by our products with a 100% customer satisfaction guarantee. Contact Tekkell today for more information, or request a quote. Our expert consultants will assist you with any questions you may have to ensure you get exactly what you expect. It's never too late to pamper your clients with peshtemal towels from Tekkell.
RELATED POSTS