The Pros and Cons of Custom Peshtemal Towels
Peshtemal towels have been around for centuries. Today you can experience the same luxury the Turkish high-society enjoyed, as true Peshtemal Turkish cotton is made the same way now as it was then. Of course, you can find cheap imitations or just poorly made towels as with any other bulk luxury items. True peshtemal towels are made from the finest 100% Turkish cotton, and this is the quality you will find at Tekkell.
There are pros and cons to any item, so let's examine some of them here so you can make the best choice when you decide to purchase peshtemal towels in bulk.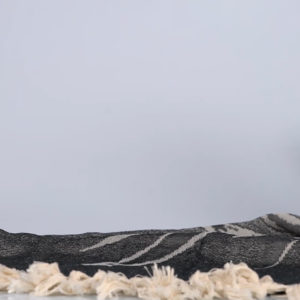 The Pros
A true peshtemal towel is more absorbent than terry cloth. The cotton wicks away moisture much more quickly and dries quicker than terry cloth as well. Tekkell peshtemal towels are a luxurious 700-GSM (Grams per square meter). You can buy peshtemal in GSM counts of 300 to 900. The higher the GSM, the thicker the towel will be. It will also have a higher absorption quality.
Turkish cotton is softer than traditional cotton. It is woven to have longer fibers and fewer joining points, which is what gives it such a soft, smooth texture. It also has the distinction of growing softer with continued use.
Peshtemal towels are excellent in smaller spaces such as apartment living or packing for a trip. Even the thickest weave peshtemal will fold flatter than a traditional towel.
Durability is a defining characteristic of pure peshtemal. These towels are crafted to last for years with proper care.
The Cons
Shedding can be a problem with a new peshtemal towel. It is recommended for the towel to soak for four to six hours then washed before the first use to allow the fibers to regain their shape. Low absorption is a common complaint from new peshtemal users. When buying a peshtemal towel, always check the GSM count. Some low count towels are better for days at the beach rather than bath time.
Shrinkage can occur if the towels are washed and dried at high temperatures. It is recommended they be washed in a delicate setting and dried over low heat.
Fake towels could be the culprit. With the higher demand for these luxury towels come the people looking to make money from people who don't know what they are buying. They sell inferior material under the label of peshtemal. Always be sure you know what you are buying.
You can buy your peshtemal towels with confidence. We carry the Lushrobe brand which is made from the finest 100% Turkish cotton. When placing your bulk order, one of our expert representatives will walk you through the process step by step. You will understand what you are getting whether you are purchasing single weave or double, and what designs you will receive.
Even if you wish to customize your towels with your own brand, there will not be any surprises. Your bulk peshtemal towel order will be exactly what you want or we will work to make it right. Based in Miami Florida, we're able to ship most orders within two weeks anywhere in the US.
Give us a call today, 305-767-4249, or visit our website to get started designing your bulk peshtemal towel order.
RELATED POSTS